POTASSIUM SILICATE POWDER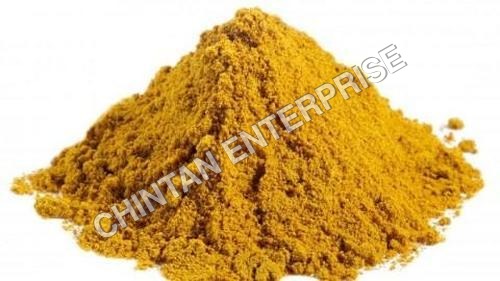 POTASSIUM SILICATE POWDER
Price And Quantity
Product Specifications
1.5 Kilograms (kg)

Silicate Powder
Product Description
BENEFITS OF POTASSIUM SILICATE POWDER:
Potassium Silicate Powder can be applied in any season or when plant requires the potassium ion.
It controls fungal disease; it initiates less fungal colonization sites.
Protect the plants from Botrytis (grey mold) and Powdery Mildew (PM).
It suppresses spider miles, white flies and insects.
It decreases climate stress on crops and improve quality of crops.
It is an organic fungicide, Insecticide and Miticide (insect control).
It improves photosynthesis and raises brix in all plants for fruit repining which removes mineral deficiencies.
It also reduces the negative effects of excess aluminum, sodium and manganese.
Improves plant growth, increase the yield and quality.
Reduce the lodging, decreased plant palatability.
It enhances reproduction by improving pollination and increasing pollen fertility.
STANDARD SPECIFICATION:
PHYSICAL PARAMETERS
| | | |
| --- | --- | --- |
| SL.NO. | PRODUCT PARAMETERS | SPECIFICATION |
| 1. | Appearance | White colour to yellowish, free flowing powder. |
| 2. | Solubility (2% Soln.) | Completely soluble in water, but not in alcohol. |
| 3. | Clarity | Clear Solution. |
CHEMICAL PARAMETERS
| | | |
| --- | --- | --- |
| SL.NO. | PRODUCT PARAMETERS | SPECIFICATION |
| 1. | pH (2% Soln. at 250C) | 10.5-11.5 |
| 2. | Loss On Drying (at 1050C) | NMT-6% |
| 3. | K2O Assay | 31-34% |
| 4. | SiO2 Assay | 65-68% |
DIRECTION OF USES:
Apply by spray method and in adequate amount of water that will provide complete coverage of the plants. Use of a non-ionic wetting agent may improve spray coverage of certain hard to wet plants.
Potassium Silicate Powder can be included in a regular spray program on crops and compatibility with other spray materials.
The rate of application will depend on the crop, stage of growth, and severity of deficiency. The maximum recommended rates are for mature, full-sized plants. Reduce the rates proportionately when spraying smaller plants.
Potassium Silicate Powder is approved as a fertilizer for conventional agriculture, and is used on variety of crops including sugar cane, rice, melons, grapes, wheat, barley, cucurbits, vine crops, ornamentals and hydroponically grown plants.
EFFICACY:
1% Potassium Silicate is more effective in potato, rice & sugarcane, every week during crop cycle and improve the impressive yield by 20-25%.
Potassium Silicate is a good soluble form of silica & potassium. It is compatible with many fertilizers and also can be used stand alone.
Silica controls the diseases in Rice, Soya bean, and Sorghum by reducing the brown spot presence & also by managing rust disease.
ADVANTAGES:
Potassium Silicate Powder improves leaf erectness, reduces susceptibility to lodging in grasses, and improves photosynthesis efficiency. For turf this can result in faster, healthier greens and athletic fields.
Row crops, vine crops, ornamentals, and hydroponically grown plants can all benefit from potassium silicate supplementation.
RECOMMENDED DOSAGES:
Apply Potassium Silicate Powder 300-400 grams in 300 Ltr. of water per acre.
SIDE EFFECTS:
It is not ecotoxic and but highly alkaline and can be harmful to aquatic life if not diluted and disposed of properly. The water soluble silicates are also of low acute toxicity.
It reduces stress from heavy metal toxicity in soils. It helps plants to resist toxicity from phosphorous manganese, aluminum and iron.
Std Packing : 25 Kg, HDPE/Paper Bag.
Best Before : 36 Months