Potassium Citrate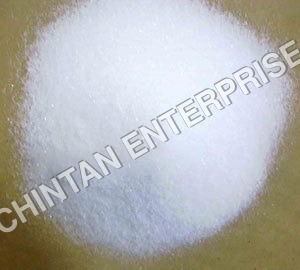 Potassium Citrate
Price And Quantity
Product Specifications
Chemical Grade

Industrial Lab Chemicals
Product Description
Offered in 99.9% pure form, Potassium Citrate is highly soluble in water. This chemical does not dilute in ether and C2H5OH. Offered in crystalline powder form, this chemical has maximum 20 ppm heavy metals and up to 350 ppm chloride content. Potassium Citrate has 7.5 to 9.0 ph range and its molar mass is 324.42. It is hygroscopic by nature and it is slightly dissolvable in glycerin. It tastes like salt. Quality of this chemical has been tested on the basis of its possible toxin content and formulation method. Standard storage life and accurate formulation are its key features.
Standard Packing: 25 Kg Fibre Bagswith inner polythene bag.
Specifications of Potassium Citrate:
| | | |
| --- | --- | --- |
| 1. | CAS No. | 6100-84-2 |
| 2 | Mol. Weight | 324.42 |
| 3. | Mol. Formula | HOC(COOK)(CH2COOK)2.H2O |
| 4. | ph | 7.5-9.0 (10% sol.) |
| 5. | Solubility | soluble in water, insoluble in alcohol and ether |
| 6. | Appearance of solution | White crystalline powder |
| 7. | Alkalinity | Passes as per Pharmacopoeia |
| 8. | Oxalate | Passes as per Pharmacopoeia |
| 9. | Sulphates | 0.15% max |
| 10. | Chloride | 350ppm max |
| 11. | Heavy metals | 20ppm max |
| 12 | Arsenic | 2ppm max |
| 13 | Loss on Drying | 3.0-6.0 % |
| 14 | Assay | Between 99.0% and 100.5 % w/w |
FAQs of Potassium Citrate:
Q: What is potassium citrate?
A: Potassium citrate is a potassium salt of citrus extract. A glasslike powder or granular substance is regularly utilized for different clinical and dietary purposes.
Q: What are the clinical purposes of potassium citrate?
A: Potassium citrate is principally used to forestall and treat conditions connected with low degrees of potassium (hypokalemia). It can likewise be endorsed to oversee urinary plot conditions, for example, kidney stones by lessening the arrangement of particular sorts of gems in the pee.
Q: How does potassium citrate work in forestalling kidney stones?
A: Potassium citrate forestalls kidney stones by expanding the urinary pH and citrate levels. This makes it more challenging for calcium-based gems to frame and develop, decreasing the gamble of kidney stone arrangement.
Q: Might potassium at any point citrate communicate with different prescriptions or ailments?
A: Indeed, potassium citrate can collaborate with specific drugs and ailments. It's essential to illuminate your medical services supplier pretty much every one of the prescriptions you are taking and any current ailments, particularly those connected with kidney capability, heart issues, or electrolyte lopsided characteristics.
Q: What are the dietary purposes of potassium citrate?
A: Potassium citrate is at times utilized as a food added substance and causticity controller in the food business. It can likewise be utilized in home canning and as need might arise to build their dietary potassium consumption.
Q: What are the possible results of potassium citrate supplementation?
A: Typical symptoms of potassium citrate supplementation can incorporate gastrointestinal distress, loose bowels, and stomach torment. Now and again, high portions or inappropriate use can prompt serious incidental effects like hyperkalemia (raised blood potassium levels), which can life-compromise.
Trade Information
Cash in Advance (CID) Cash Advance (CA)

1 Per Week